FCB Nyasa Big Bullets goalkeeper Rabson Chiyenda says he never lost hope as he endured a long spell on the sidelines.
The shot-stopper, who made his comeback when Bullets played Dedza Dynamos in the semis of the FDH Bank Cup, has kept four clean sheets from the seven matches he has been involved in all competitions.
To add icing to the cake, Chiyenda earned his first Man of The Match award following his return between the sticks when the defending champions defeated Chitipa United on Saturday.
Speaking to Bullets media, the 'keeper, who won two back-to-back Golden Gloves in the 2018 and 2019 seasons, was overwhelmed with joy and described the award as something special after finding his way back in Kalisto Pasuwa's first XI.
"I thank God for this award. It was my wish to win this award after making a comeback following months on the sidelines. This is something special, and I am very happy to have finally found myself in the starting eleven," explained Chiyenda.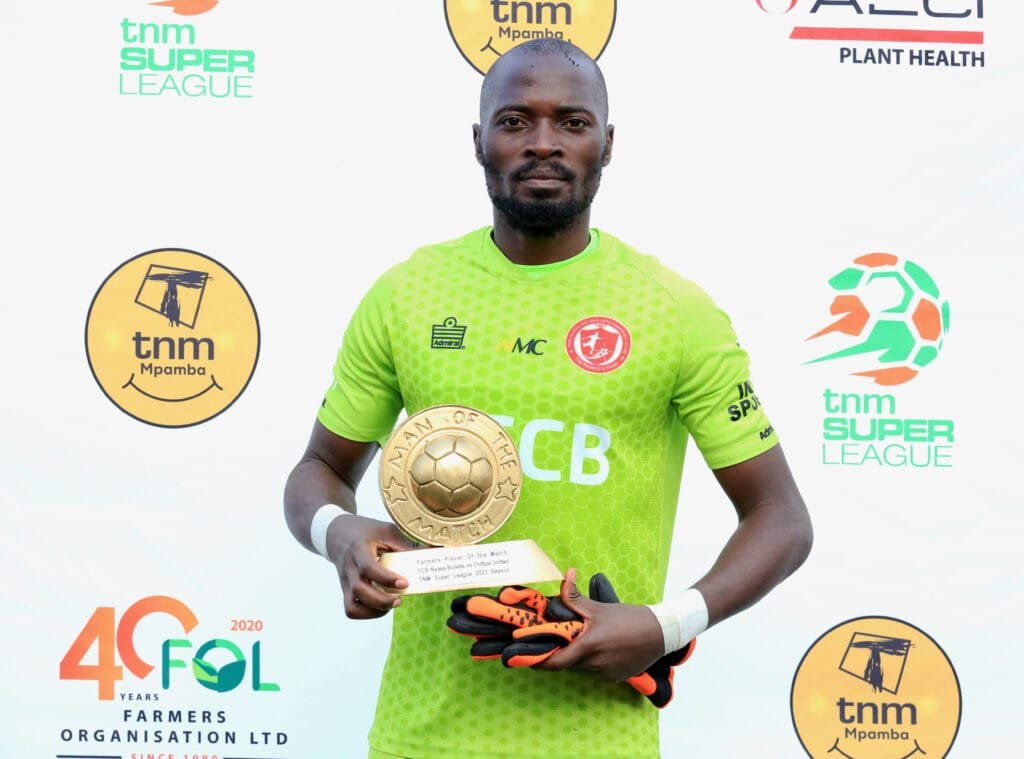 The soft-spoken goalie, who joined Bullets in 2017 from the then Mzuni FC, said he never gave up and always believed it wasn't over for him.
"Yes, there are frustrating periods in football, when you are at your lowest moment. I knew it was just a phase and that it would pass. That period gave me more reasons to keep on pushing, and now we are here, regaining my old lost form, and I am now enjoying the game," he shared.
Added Chiyenda: "I am happy I am part of the winning team and I will try my level best to give it all to help my team continue winning."
Since his comeback, he has featured against Dedza Dynamos, Bangwe All Stars, Mafco FC, Civil Service United, Ekwendeni Hammers, Moyale Barracks and recently Chitipa United.