Our first opportunity for a piece of silverware this season is upon us, with the first-ever cup final against Mafco FC at Bingu National Stadium on Sunday afternoon.
FCB Nyasa Big Bullets, the defending champions of the FDH Bank Cup, are looking to retain the cup after winning it for the first time last season.
In its third edition, The People's Team will face a side that is eyeing their first trophy since 2013.
Sunday's encounter will also be the first cup final appearance in a decade for the Salima-based soldiers, who will battle it out against serial winners.
Bullets, in the last four seasons, have won almost everything on the domestic scene.
Form Guide
Success on Sunday will mean a second successive FDH Bank Cup title for the Kalisto Pasuwa's charges, who booked their spot in the final at the expense of Dedza Dynamos whom they hammered 5-1 at Kamuzu Stadium last week.
It was Bullets' first highest-scoring semifinal match since the tournament was launched in the 2021 season when we hammered Mighty Mukuru Wanderers 4-0 at the same stage of the competition at the BNS.
Maule go into this final on the back of a hard-fought 1-0 victory over Bangwe All Stars on Wednesday to move within three points of the current TNM Super League leaders, Wanderers.
Domestically, Pasuwa's charges have only registered a single defeat in the league but suffered a 5-0 defeat against TP Mazembe in the two-legged CAF Champions League second preliminary round played at home and away.
Bullets will be up against a side that notched up an important win of their own in the league, a comfortable 2-0 victory over Ekwendeni Hammers midweek to move into the 7th position with 31 points.
Road to the final
Bullets started FDH Bank Cup defence with a comfortable 4-0 win over Ndirande Stars through a Hassan Kajoke brace and lone strikes from Patrick Mwaungulu and Maxwell Phodo before eliminating Balaka FC in the round of 16 with another comfortable 3-0-win courtesy of a strike each from Kajoke, Mwaungulu and Nickson Nyasulu to set-up a quarterfinal showdown against Extreme FC at Civo Stadium.
Against the Mchinji-based side, we were behind through Gregory Mwase's 20th-minute goal and Ephraim Kondowe had to come from the bench to equalize in the 88th minute to take the game to penalties, Bullets won 4-2 to advance to the last four.
In the semis, a brace from Anthony Mfune and further strikes from Patrick Mwaungulu, Collins Okumu, and McFallen Mgwira sealed the final spot for Bullets with a comfortable 5-1 win over Dedza.
Mafco, just like their opponents, were drawn against a Premier Division team from the Northern Region, Ekwendeni Hardknockers in the round of 32.
Played at Chitowe Stadium, the military side recorded a comfortable 4-2-win courtesy of the only hat-trick of the competition so far, scored by Zikani Sichinga, with the other goal coming from Peter Kasonga. The visitors scored their two consolation goals through Cyrus Msiska and Tymon Gomeka.
In the round of 16, they faced Blue Eagles at Chitowe. A late second-half brace from Mphatso Phillimon almost secured a place in the last-8 for Prichard Mwansa's charges in regulation time, but the match was far from over as Eagles hit back in additional minutes through two quick goals from Christopher Gototo and Chikondi Mvula to take the game to penalties.
Mafco won 5-3 in the shootout to set up a quarterfinal showdown against Bangwe All Stars at Mpira Stadium in Blantyre where the match was also decided on penalties following a goalless draw after 90 minutes. Yamikani Mologeni missed his spot kick for the hosts, allowing Auspicious Kadzongola to score the winning penalty to advance to the semis with a 5-4 victory.
It was now time for Mwansa's side to face their ultimate test in the competition. Their next opposition was Wanderers, semifinalists in the 2021 and 2022 editions.
An early goal from Paul Ndhlovu at Kamuzu Stadium was enough to seal a final spot, their first cup final appearance since 2013.
Head-to-Head 
A historic occasion awaits the two sides, who are set for their first-ever cup final encounter, but since 2010, they have had 23 league meetings between them, with Bullets registering 11 wins and sharing the spoils in ten meetings, with Sunday's opposition winning twice.
In cup meetings, this will be the fifth encounter between the two teams in the last 14 years.
We first met in 2011 in the then Standard Bank Cup quarterfinal and Bullets lost on penalties following a 1-1 result in regulation time.
Bullets and Mafco met again in 2015 in the Carlsberg Cup semi-final clash at Civo Stadium. Maurice Chiumia scored in the first half before Jafali Chande's second-half equalizer to take the game to penalties.
Vincent Gona, now our goalkeepers' coach, stopped Martin Masoatheka's penalty kick, handing Dalitso Sailesi the responsibility of pronouncing Mafco's sudden death and the midfielder made no mistake from the spot to send Bullets fans into wild celebrations.
In 2016, we met again in the same competition at the same venue. Initially, the quarterfinal match was supposed to be played at Chitowe in Dwangwa, but the Football Association of Malawi moved the fixture to Lilongwe after an attack on Bullets players by some alleged Mafco players.
Saidi Mtekama scored the only goal to knock Bullets out of the cup through a very powerful header originated from a throw-in that was flicked to the goal scorer by Bernard Harawa.
In 2021, the two sides battled it out for a place in the semifinals of the Airtel Top 8 Cup when they met in the two-legged quarterfinal ties at Kamuzu Stadium and Chitowe Stadium.
The first leg ended 3-1 in favour of Bullets through Babatunde Adepoju's brace and a lone strike from Hassan Kajoke. In the return leg at Chitowe, Paul Phiri gave Mafco a first-half lead to reduce the arrears, but with less than ten minutes left to play, Adepoju scored twice to inspire his team to a hard-fought 2-1 victory, advancing to the semis with a 5-2 aggregate win.
Recently, the two teams played out to a goalless draw in the league in the reverse fixture at Chitowe after Bullets won 4-0 in the first round at Kamuzu Stadium.
Team News
Defender Blessings Mpokera and midfielder Stanley Billiat will face a late fitness test after recovering from respective injuries.
Pasuwa has also received a major boost following the return to fitness of vice-captain, Precious Sambani, who has missed several games due to a groin injury.
However, the defending champions will miss the services of Ernest Petro, who sustained a knee injury during the midweek league fixture against Bangwe.
On the part of the opposition, they will be welcoming back Yohane and Phillimon from suspension after the duo missed the semifinal match against Wanderers, but Duncan Mwase is suspended.
The Salima-based side has no injury concerns ahead of the match.
What did the two coaches say before the final?
Speaking during a pre-match press conference on Saturday, Pasuwa was quick to downplay an assertion that Bullets are favourites going into the match.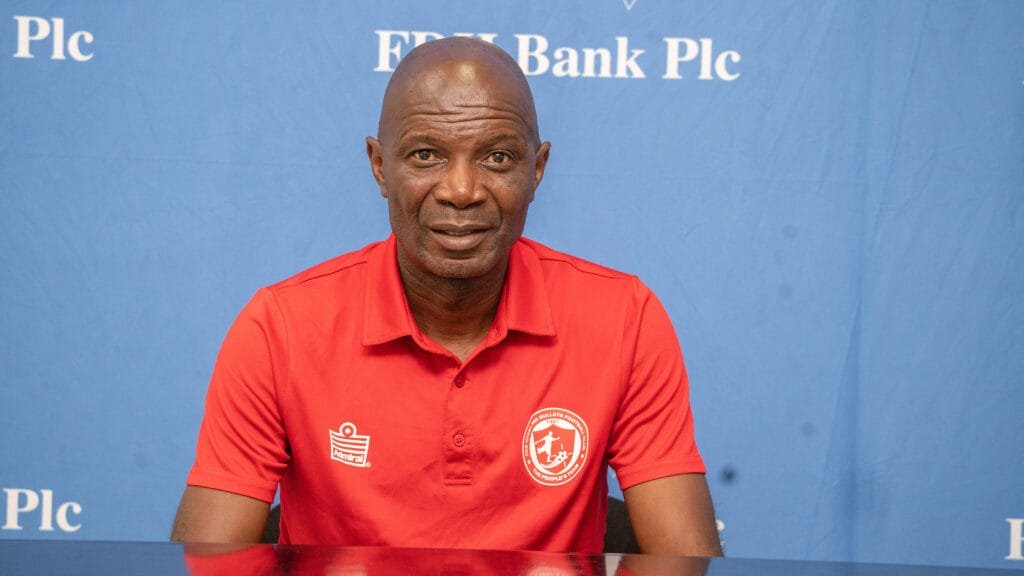 "I am sorry to say this, but us as Bullets, we play every game as it comes. I am one person who believes in winning by working hard. If we work hard tomorrow, then we are winning. We can't talk about history just because we won it last time. We need to fight hard for us to retain the cup. Remember, some of the players who were part of the successful team are no longer with us, and also, we have more youngsters whom we got from our reserve team and this makes us a new team," he told the press.
Mwansa said his players are motivated to make their own history after almost a decade without winning anything.
"This is the time for the players to make their own history. Ten years is a very long period, and this makes it very important for us to win this cup. However, it will not be easy to beat the defending champions, but as Mafco, we will fight with everything to take this cup to Salima.
"I should also take this opportunity to thank my players for how they fought to reach this level. The way we have been performing in this tournament gives me hope that they are ready to complete the assignment on Sunday," said the Mafco coach.
How to follow the game
The FDH Bank Cup final will be live on Mpira TV and FIFA+. You can also catch all the match updates on our Facebook and Twitter channels.
Match officials
Easter Zimba has been given the main task of handling the 2023 FDH Bank Cup final as we take on Mafco at the Bingu National Stadium.
Referee: Easter Zimba
Assistant Referee 1: Clemence Kanduku
Assistant Referee 2: Lameck Phiri
Fourth Official: Gift Chicco
Match Assessor: Duncain Lengani
Match Commissioner: Austin Ajaya