FCB Nyasa Big Bullets is delighted to confirm the signing of Mike Mkwate on a two-year contract.
The 25-year-old midfielder makes a return to The People's Team as a free agent after leaving the club to join South Africa's Polokwane City in 2021.
Mkwate joined Bullets in 2016 from Wizards FC and had a five-season spell with the Malawi champions before moving to the South African National First Division side where he played for one season before moving back home.
This will be the second homecoming for the creative midfielder after a short loan stint with The People's Team from Polokwane in the middle of the 2021/22 season as he was waiting for his international transfer clearance.
Mkwate expressed excitement to dawn our red colours again.
"I am happy to be back and get the opportunity to play for Bullets again. It's every player's wish to get employment because that's where our bread and butter comes from, and I am glad that Bullets have decided to employ me [again]. I am ready to give it all for the team.
The midfielder started training with the team immediately after his return from the rainbow country early this month and was featured by Kalisto Pasuwa's side during the 2023 Pre-Season International Bonanza three weeks ago.
"I was also encouraged by how the supporters welcomed me in my second coming when I was featured during the bonanza. They gave me hope and the courage to feel at home again. It was as if I haven't been away for two years.
"A lot has changed at the club since I left but we are players. We know why we are here and I am pretty comfortable that we will deliver for this big club in the upcoming season. As a player, I am here to win no matter how difficult the situation may look. We have a huge task ahead but by the end of the day, winning matters more than anything else. For every player, a loss is painful even though we have three results in football but it's every player's wish to win, so that's the mentality that we will show. We want to be on the winning side whenever we play."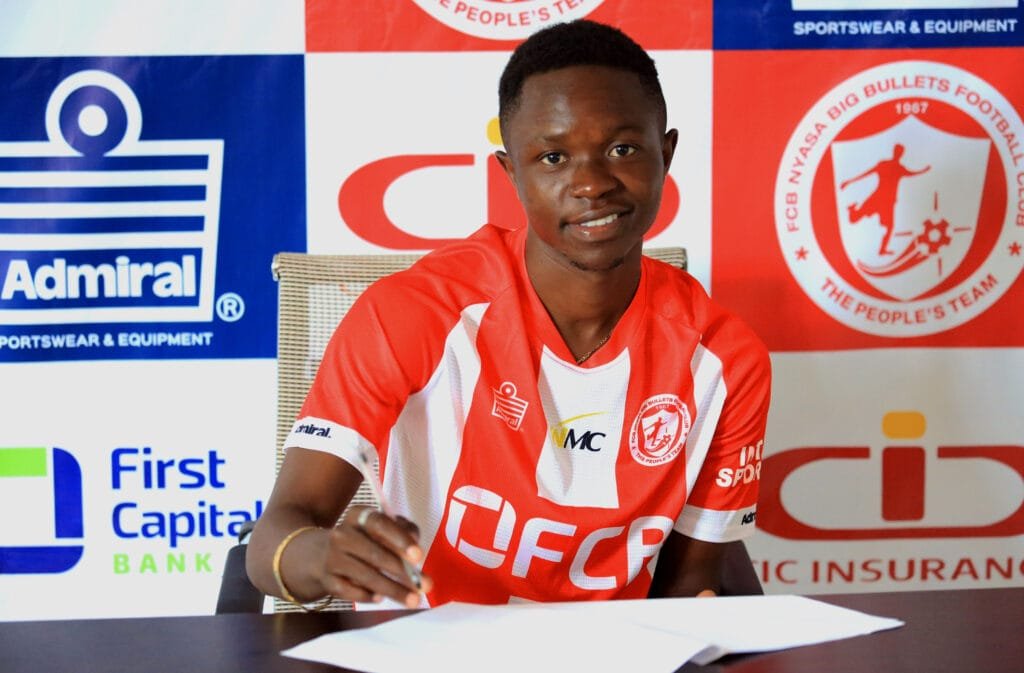 Mkwate becomes Pasuwa's sixth signing this transfer period following the arrival of Chawanangwa Gumbo, Maxwell Gasten Phodo, Clyde Senaji Navade, Collins Odhiambo Okumu and Chinedu Okafor, ahead of the 2023 season, which kicks off on March 8 with the NBS Bank Charity Shield between Bullets and Mighty Mukuru Wanderers.
Kalisto Pasuwa said:
"Having Mike is a plus for us because he is a playmaker who will make us play and he knows our system as he has been here before. He is a fighter, a team player and someone who can easily adapt to our system of play. We welcome him on board with open arms."
The 2023 season will be the busiest for Pasuwa's charges as they will strive to defend the TNM Super League for a fifth consecutive season and the FDH Bank Cup on top of competing in the CAF Champions League and the Airtel Top 8 Cup.