There is no secret that every team playing a high density of matches has to use rotation to maintain the level of performance, competition within the squad and management of injuries if they want to get to the end of the season with a chance of achieving their objectives.
And that's exactly what Nyasa Big Bullets coach Kalisto Pasuwa has been doing ever since he took over the team. For starters, the past three seasons have seen Bullets rotating players in all the domestic competitions as one way of trying to avoid injuries and giving opportunities to fringe players to create room for more competitions.
On Sunday against TN Stars in the TNM Super League at Kamuzu Stadium, Pasuwa surprised many when he made six changes to the usual squad, with the likes of Thomson Magombo, Anthony Mfune, Nickson Nyasulu and Blessings Mpokera all named in the starting XI, replacing the likes of Chimwemwe Idana, Gomezgani Chirwa, Lanjesi Nkhoma and Babatunde Adepoju.
But the most notable thing was the fact that Bullets used a squad of an average age of just 21, with eight of them being the Bullets Reserves products.
The People's Team thumped the visitors from Kasungu 8-0, becoming the first team to score such a margin in top-flight football for the first time in years.
But what did we learn from this emphatic victory? We take a look at what inspired Bullets to register such a wide margin over a fellow Super League side.
Anthony Mfune looks sharp
From what we have seen in the past two games he has featured, Anthony Mfune has shown that he is still lethal in front and remains one of the best strikers in the TNM Super League.
To others, the 22-year-old looks a shadow of himself and undeserving of comparisons with the likes of Andrew Chikhosi and Muzipase Mwangonde, two of Bullets' deadliest striking partnerships during their playing days.
However, the forward, who joined Bullets from Karonga United last season, now looks to have benefitted from Pasuwa's patience. He was very impressive during Bullets' 2-0 win away to Chitipa United in the FDH Bank Cup and on Sunday against TN Stars, he scored his first ever hat-trick since joining the club, taking his Super League tally to four goals.
If he maintains this form, Bullets will get the better of this wonder kid in games to come.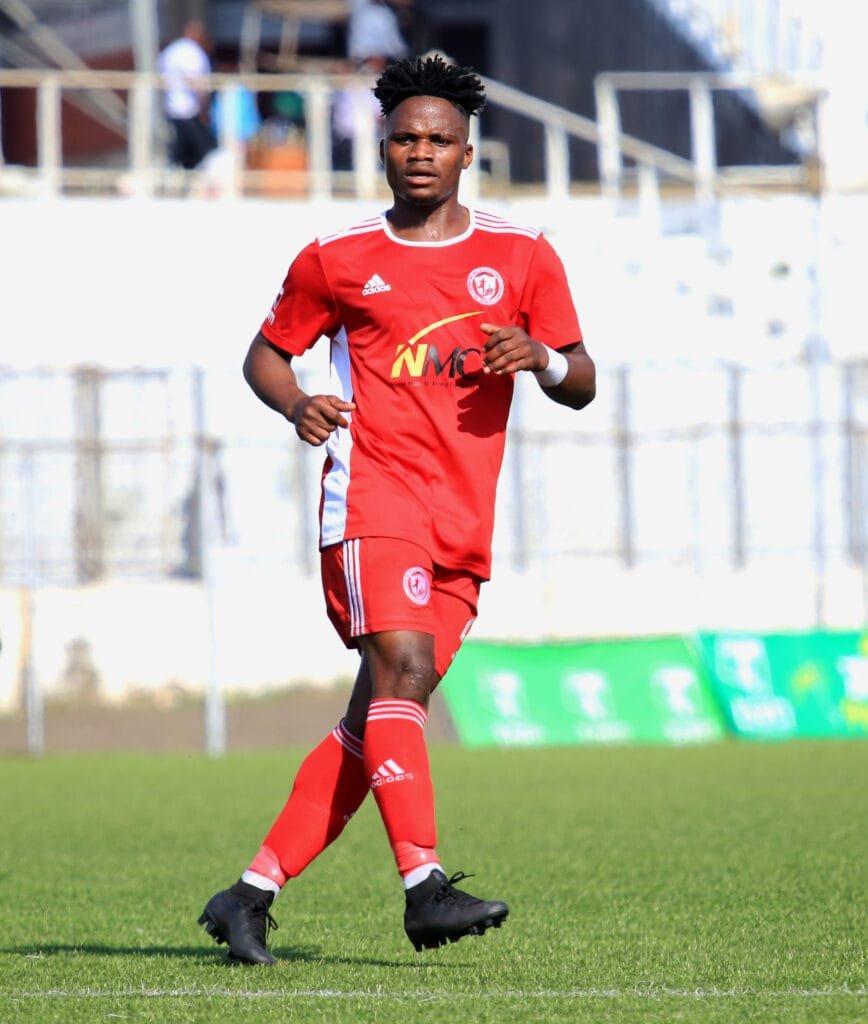 Bullets suit a speedy frontline
In the first half, Pasuwa deployed Mfune alongside Patrick Mwaungulu and Hassan Kajoke and it worked wonders, with The People's Team dangerously going forward and using their speed to cause their opponents problems.
Mwaungulu, like Mfune, looks more deadly than before and he is improving in each passing game. On Sunday, he had five assists and one goal, taking his goal-scoring tally to six and his assists to 13. None in the current season has had more impact than our reserves graduate.
And Blessings Mpokera continues to showcase what a talented player he is, having been a shining light of Pasuwa ever since he got promoted from our junior team.
The promising 20-year-old, who played as a holding midfielder in the games he featured this season, was on Sunday deployed as a right back in absence of Chirwa and he demonstrated why he is one of the most rated youngsters in our football.
Registering his name on the scoresheet as he scored Bullets' fourth goal of the match, Mpokera made good runs, dribbled past opponents and advanced into the attacking zone, adding numbers in attack and he was sharp in everything he did. He was simply unstoppable.
The team attacked and scored eight goals, taking the number of goals since the start of the second round to 17 in five matches, an extraordinary record which will be very difficult for other teams to match.
The kids are alright
In domestic football, Bullets have always had one of the best Reserve teams in Malawi. And it appears like their latest bunch of graduates are ready to play a key role under Kalisto Pasuwa.
Thomson Magombo was impressive, he replaced Idana in the central midfield and he was perfect. He made interceptions and produced some beautiful passes to his attackers. He was involved in Bullets' fourth goal when he combined well with Mwaungulu to release Mpokera, who made a brilliant finish inside the six-yard box.
Frank Willard also looked well, the 19-year-old controlled the game and pulled off some impressive pieces of skill to get the fans on their feet. The defensive midfielder made some raking passes that found their mark, with Mwaungulu scoring his goal after he was set through by the youngster who joined Pasuwa's squad a month ago, making a return to The People's Team after he joined MAFCO FC at the start of the season from Bullets Reserves.
Pasuwa is just too good with kids
At the start of the season, Pasuwa shocked everyone when he did not renew the contracts of eight senior players and further released three members of his squad to create space for Mwaungulu, Kesten Simbi, Magombo, Yankho Singo and other young players.
To others, this was a recipe for disaster, but the Bullets head coach told the club media: "We can't continue playing the old guards, then the likes of Mwaungulu won't have space to shine. I told the management that I wanted to use the youngsters from our Reserve team who have proved to be good players and I am pretty sure that they will play if given a chance."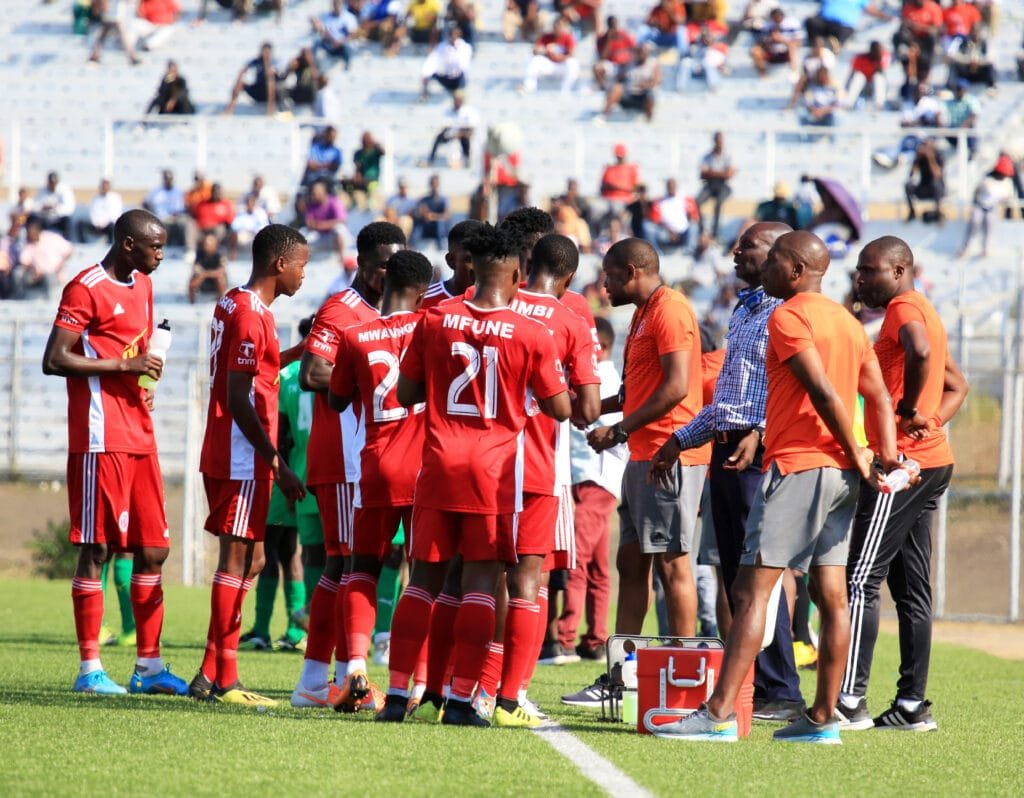 Before our first match against Mighty Mukuru Wanderers to kick off the 2022 TNM Super League campaign, Bullets fans were skeptical about what the future held for the team after making those changes, but the youngsters rose up to the occasion and collected their first maximum points after they won 2-1 and the rest followed.
The Super League log table is being controlled by Bullets who are 12 points clear of the second-placed Blue Eagles and have scored 49 goals and they are the only side unbeaten in the current season in all competitions.
It is clear, Pasuwa is just too good with kids and he is a risk taker who is eager to create a formidable side out of the many players he has promoted from the junior side.
Rotation is a must
On Sunday, Bullets made more changes to the regular squad and the gap was not felt because the youngsters delivered.
With plenty of games coming ahead, including the CAF Champions League, Bullets need to keep on rotating in order to avoid fatigue and injuries plus giving an opportunity to other players to shine.
On Sunday, Pasuwa told the media: "Remember I have been talking about fatigue after we travelled so many times to the Northern Region within the shortest period of time and there was a need for us to rest some of the boys, especially those who also travelled to Lilongwe to play for the National team [against Mozambique in the CHAN qualifiers].
"[And] playing in all the domestic competitions as well as the Champions League, which is coming next week, we wanted to give some of the boys an opportunity to play and prove to us that they can deliver in the absence of the regulars."
From this, we can easily conclude that Pasuwa has his sights set on bigger things and the future of the team is bright, with many stars being given an opportunity to shine.
The journey continues…